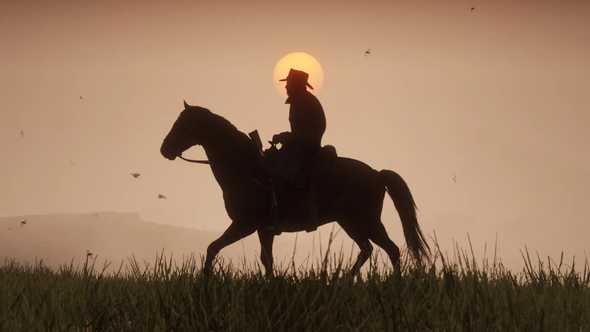 2022 to Present - Senior Production Coordinator: Online & Ped Writer
As a Senior Production Coordinator as part of the writing team, my role involved ownership of dialogue in Rockstar's online projects while still having oversight on all active dialogue projects. I handle the creation and management of pipelines for various types of dialogue and content making me very familiar with the pipelines of other departments such as Design, Audio, Animation and Art. On top of my responsibilities as a producer, I also write dialogue for ambient world characters to help breathe life into the worlds we create. This is as much a technical role as a creative one as ambient systems are largely code driven and dialogue has to fit into very specific scenarios.
2019 to 2022 - Production Coordinator: Dialogue
During my time as Production Coordinator I worked closely with Writers and Design Directors across all of Rockstar's active projects that involved creative text and dialogue. As a result I am very familiar with motion capture, voice over and implementation pipelines that deliver dialogue as well as how they are hooked-up in game. I was the sole Dialogue Producer overseeing Grand Theft Auto Online's DLC packs releasing a minimum of 2 full packs a year. I am also involved heavily in the creation, streamlining and management of dialogue pipelines for motion capture, voice over and ambient audio.
Joining in 2018 - Games Tester
I first joined Rockstar North in Edinburgh as a Games Tester working in Quality Assurance. While on the team I was the contact lead for missions content on Grand Theft Online DLC content before making a shift to testing narrative content on both Read Dead Redemption 2 and Read Dead Redemption Online. My day-to-day included creating testing plans to fully evaluate the current state of a content's dialogue, writing and automating dialogue reports, and working closely with scripters and producers to close out and manage pipelines.
Releases
As of 2022 at the time of writing
Grand Theft Auto V - PS5 and Xbox Series X/S (2022)
GTA Online: The Contract (2021)
GTA Online: Los Santos Tuners (2021)
Read Dead Online: Blood Money (2021)
GTA Online: Cayo Perico Heist (2020)
Read Dead Online: Bounty Hunter (2020)
Read Dead Online: Naturalist (2020)
GTA Online: Los Santos Summer Special (2020)
GTA Online: Gerald's Last Play (2020)
GTA Online: Open Wheel Races (2020)
Read Dead Online: Moonshiners (2019)
Read Dead Online: Legendary Bounties (2019)
GTA Online: The Diamond Casino Heist (2019)
Read Dead Online: Frontier Pursuits (2019)
GTA Online: Diamond Casino & Resort (2019)
Read Dead Redemption Online (2019)
Read Dead Redemption 2 (2018)
GTA Online: Arena War (2018)
GTA Online: After Hours (2018)
GTA Online Southern San Andreas Super Sport Series (2018)